Port Douglas Luxury
Location Beds Baths Sleeps Nightly Low Nightly High Nightly Peak
Port Douglas 7 8 14 $1,282 A$2,000 A$2,500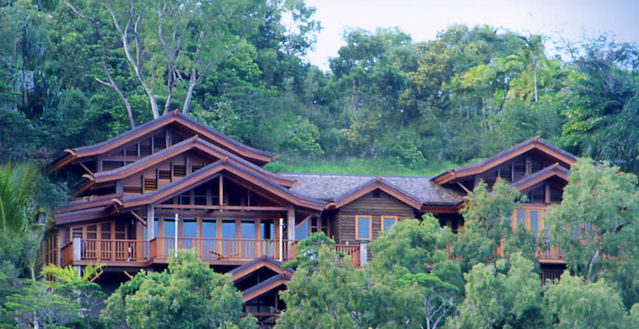 Perched high on forested Flagstaff Hill overlooking the town of Port Douglas and the Coral Sea, this luxury Villa is a place of peace and luxury. Sweeping views of rainforest, beach and mountains, the sound of falling water and breaking waves, birdsong and tropical breezes are this villas' essence.
Visiting Queensland
Queensland is one of those places that not only offers amazing beaches down it's "Gold Coast" but it also offers the feel of Luxury Living and proximity to International Airports, large cities such as Brisbane, and amazing sightseeing throughout. Queensland is the "down" under that people talk about, it's the place where you can do it all and see it all.

When traveling to Queensland people often find themselves jotting down places of interest, here are some of our recommendations: Brisbane (The Capital of Queensland it offers the mix of beaches, large city living in the center of the city with shopping and dining and the Moreton Bay of Islands). Cairns (A wonderful Family Friendly beach area that offers Tropical Rainforests, great nautical experiences, and Port Douglas where you'll find dozens of beautiful Holiday Accommodations all beachfront), Great Barrier Reef (like it sounds this area is perfect for discovering over 300 reefs and beautiful sea life, if you love diving this is the place to be).

Other places to consider are the Islands of the Great Barrier Reef (Lizard Island, Dunk Island, Hamilton Island, Hayman Island, Wilson Island) and more.

These islands are great to take tours of and you can try http://www.touringcairns.com.au/index.html , for yacht chartering call http://www.charteroz.com/yacht/dixie.htm . We have lots of great Holiday rentals in the Queensland area, from beachfront to family friendly and even pet friendly accommodations.

We'll see you soon!