Featured Homes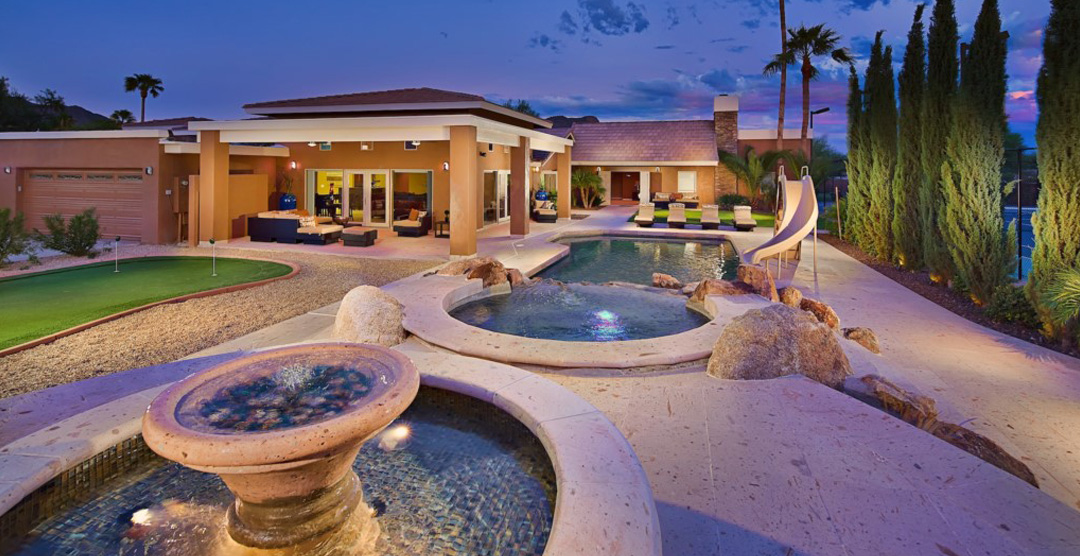 Enchanting Memories
Paradise Valley Sanctuary
Finding the Right Vacation Home
Arizona is one of the most interesting places to visit in the USA. Not only does Arizona offer the natural and mystical plains, but it also offers new and exciting opportunities to take advantage of some of Americas wonderful sites.While in Arizona you cannot leave without visiting The Grand Canyon
http://www.nps.gov/grca/planyourvisit/index.htm offering an amazing mile deep view that makes you
appreciate the Earth and it's ever changing topography.

While you are there don't let a day go by without visiting as many locations as possible, from Sunset Crater and the visible lava flows, to Walnut Canyon
http://www.nps.gov/waca/ , where you can walk the
same steps that the American Indians walked over 700 years ago. These are all amazing sites and if you're traveling with family, just a perfect automobile adventure.

If you like the nightlife and entertainment value of Arizona, than you'll love Axis http://www.axis-radius.com/ or Suede http://www.suedeaz.com/ with the Euro Asian Feel. No matter what you want to do, whether it's hiking, riding a bike, relaxing by a pool, playing golf, or renting a sports car, you can do it all in Arizona.